Dr. Brent Young, DPM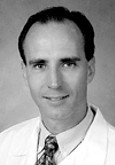 Dr. Brent Young, DPM received his undergraduate and pre-medicine requirements at the University of Toronto prior to his acceptance to the Ohio College of Podiatric Medicine where he was awarded his Doctor of Podiatric Medicine Degree in 1996. Following graduation, Dr. Young completed a two year surgical residency in foot and ankle surgery at the Fountain Valley Regional Hospital in California.
Upon completion of his residency in 1998, Dr. Young worked in several prestigious practices in both California and New York where he continued to perform and research specialized surgical procedures, specifically those focused on reducing both forefoot and rear foot pain.
Dr. Young is a member of the American Podiatric Medical Association, the New York Podiatric Medical Association and the Alberta College of Podiatric Physicians.
Brent, his wife and four children are active in the community and enjoy a number of sports and interests such as hockey, soccer and hiking in the summer months.